SCOTTSDALE IS SUN, FUN & GREAT DESERT GOLF
The U.S.A.'s best winter golf destination? Thousands of golfers every year think so...
With close to 200 courses in the area and great golf weather with no rain throughout most of the year, the Phoenix/Scottsdale area is one of the most popular golf destinations in the world. The peak season is winter and spring since temperatures are cooler, but summer and fall are the best times to find deals.
While there are golf courses for every price point, the area is loaded with high quality courses and resorts. One of the best is Troon North, with a pair of outstanding Jay Morrish-Tom Weiskopf courses. Scottsdale's other resorts include the 36-hole Boulders Resort, The Phoenician, Talking Stick, The Westin Kierland Resort, and the JW Marriott Camelback Resort.
As for stand-alone golf, the lengthy list is highlighted by the TPC Stadium Course, Quintero, Grayhawk, We-Ko-Pa, Southern Dunes and Verrado. But that still leaves scores of golf courses to discover as you play your way across the desert!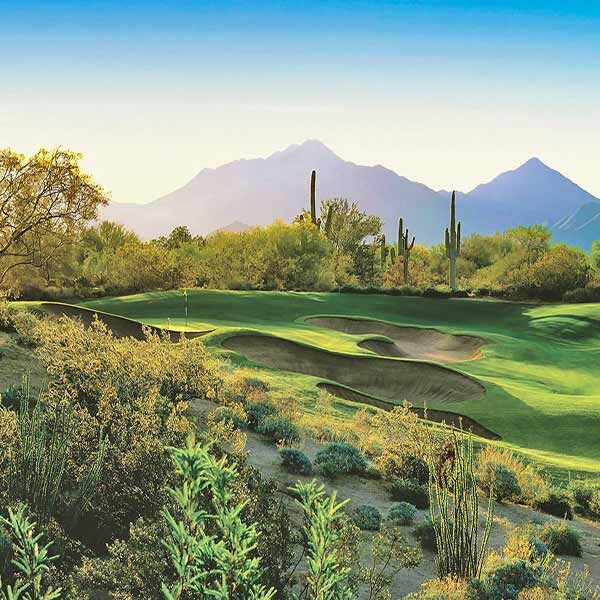 The Hilton Resort & Southern Dunes
3 Nights / 4 Rounds / From $1,170 USD pp
5 Nights / 5 Rounds / From $1,570 USD pp
Stay at the uber-convienent Scottsdale Hilton Resort and play 4 of our favorite golf courses... Ak-Chin Southern Dunes GC, We-Ko-Pa GC, Eagle Mountain and Papago Golf Club.
TOUR INCLUDES:
3 or 5 nights at The Scottsdale Hilton Resort
4 or 5 rounds at Southern Dunes GC, We-Ko-Pa GC, Eagle Mountain & Papago GC
Carts and full use of practice facilities
Price includes all taxes and surcharges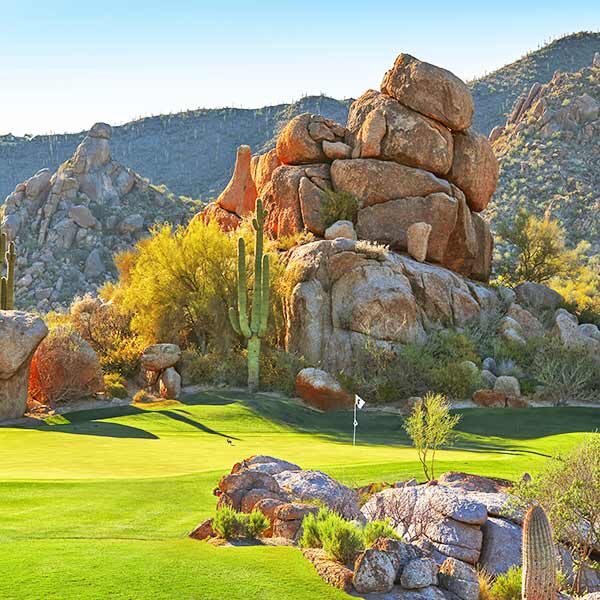 Stay & Play at The Boulders Resort
3 Nights / 3 Rounds / From $1,290 USD pp
5 Nights / 5 Rounds / From $1,570 USD pp
The Boulders has been winning awards for decades... Best Hotel in Arizona... Best Golf Resort in the Southwest... #1 World's Best Spa... the list goes on...
TOUR INCLUDES:
3 or 5 nights at The Boulders Resort
3  or 5 rounds at The Boulders North Course, The Boulders South Course, Lookout Mountain, The Raven Club & Troon North
Carts and full use of practice facilities
Price includes all taxes and surcharges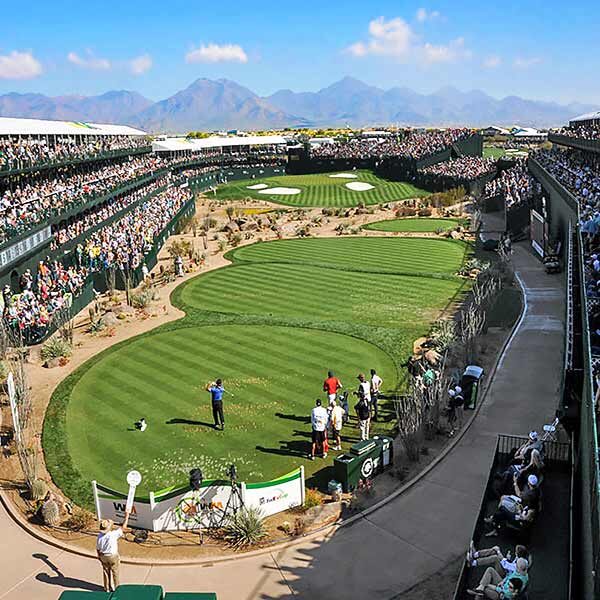 TPC Scottsdale & We-Ko-Pa Golf Resort Four-Play
4 Nights / 4 Rounds / From $1,450 USD pp
Stay and play at some of the best places in Scottsdale! Stay at The Fairmont Scottsdale Princess and play the TPC Stadium and Champions Courses along with We-Ko-Pa's Cholla and Saguaro Courses.
TOUR INCLUDES:
4 nights at The Fairmont Scottsdale Princess
4 rounds of golf at TPC Stadium & Champions Courses & We-Ko-Pa's Cholla & Saguaro Courses
Carts and full use of practice facilities
Price includes all taxes and surcharges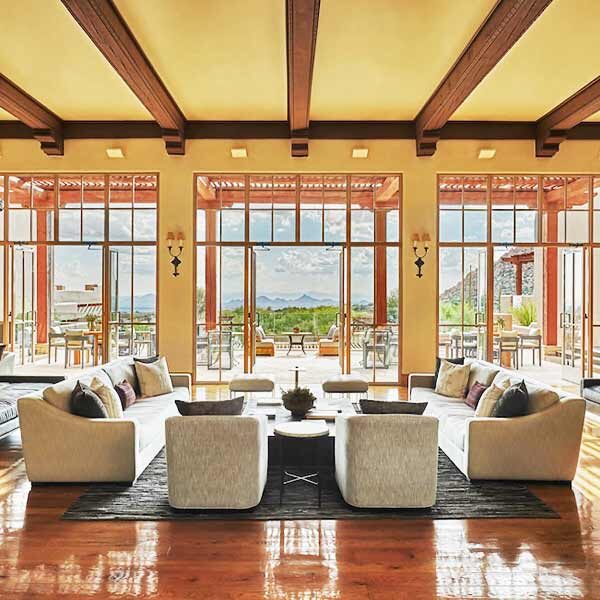 Enjoy Scottsdale in Grande Style
4 Nights / 4 Rounds / From $2,575 USD pp
Stay in the fabulous 5 Star Four Seasons Resort and play the very best courses... Troon North Monument & Pinnacle Courses, Quintero Golf Club & TPC Scottsdale Stadium Course.
TOUR INCLUDES:
4 nights at the 5 Star Four Seasons Resort
4 rounds of golf at Troon North Monument & Pinnacle Courses, Quintero Golf Club & TPC Scottsdale Stadium Course
Carts and full use of practice facilities
Price includes all taxes and surcharges
Not quite what you're looking for? Let us tailor your personal Scottsdale golf vacation to perfectly match your style, pace and budget!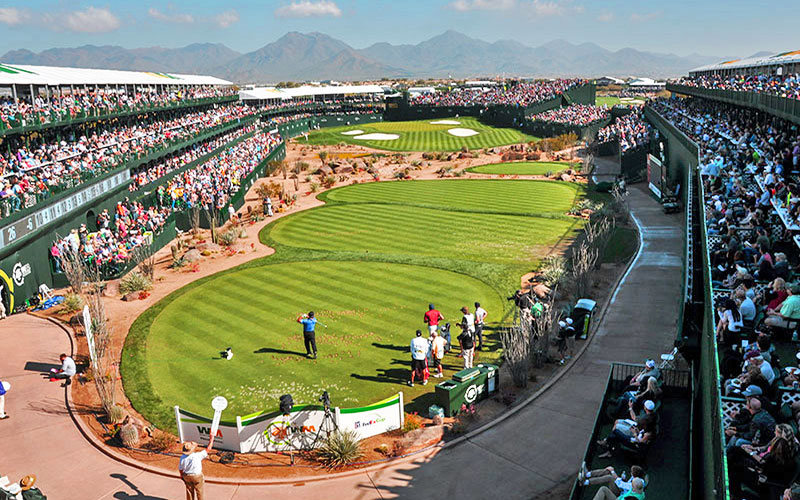 TPC SCOTTSDALE STADIUM COURSE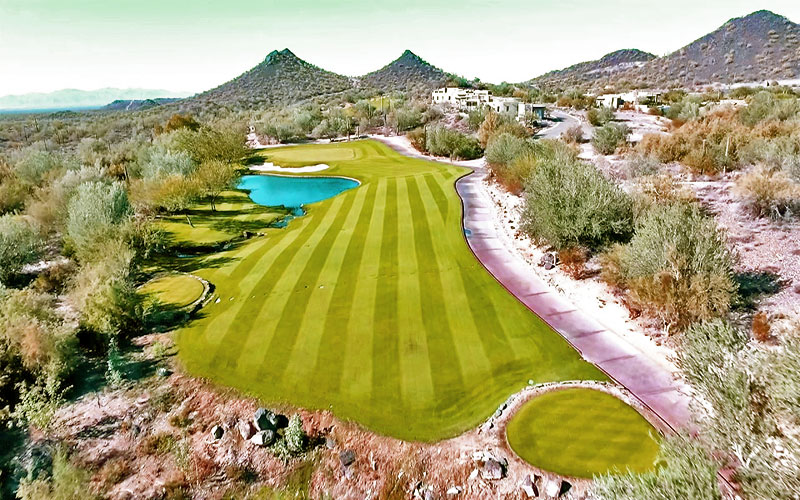 QUINTERO GOLF CLUB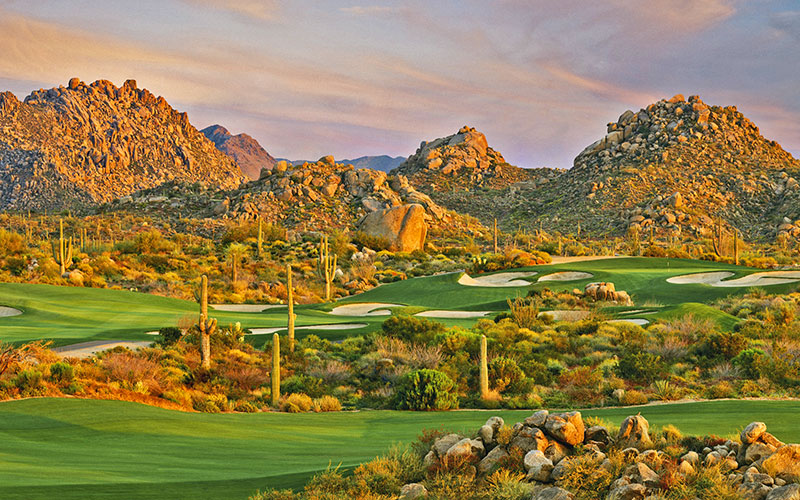 TROON NORTH GOLF CLUB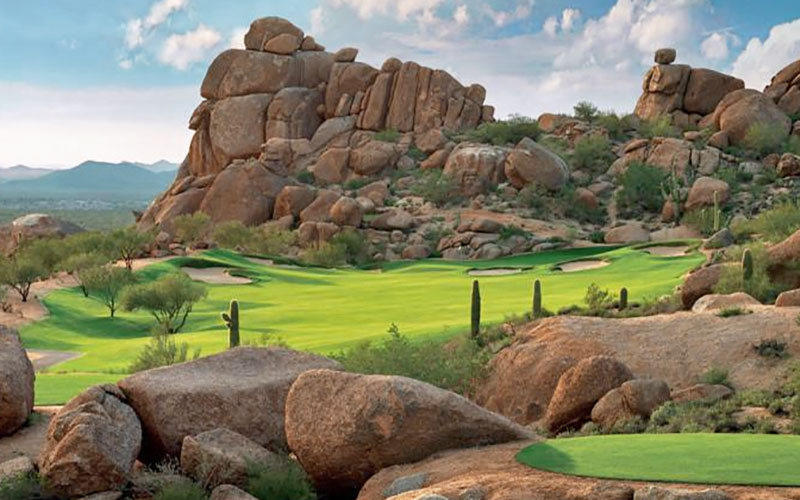 THE BOULDERS RESORT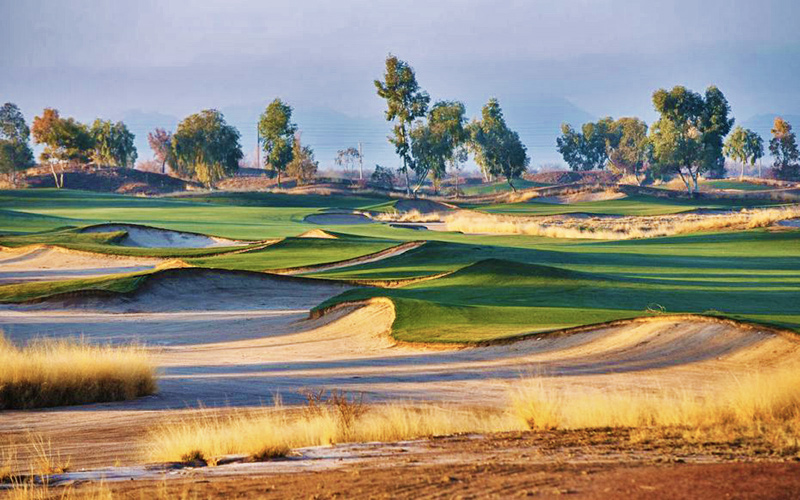 AK-CHIN SOUTHERN DUNES GOLF CLUB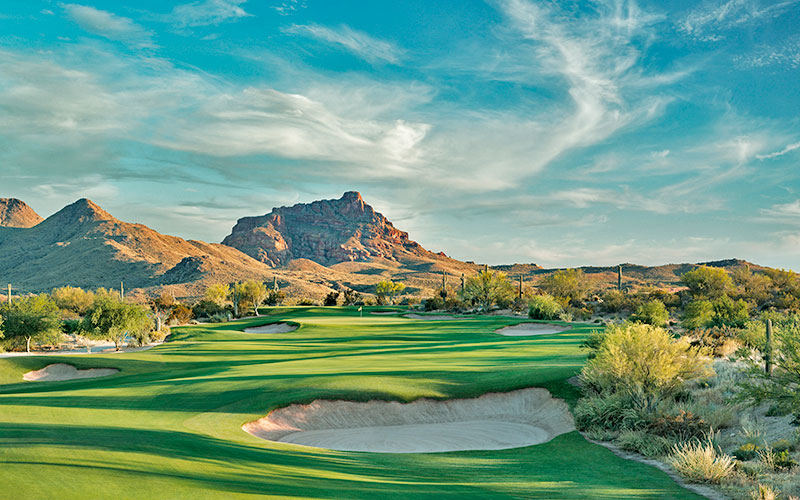 WE-KO-PA GOLF CLUB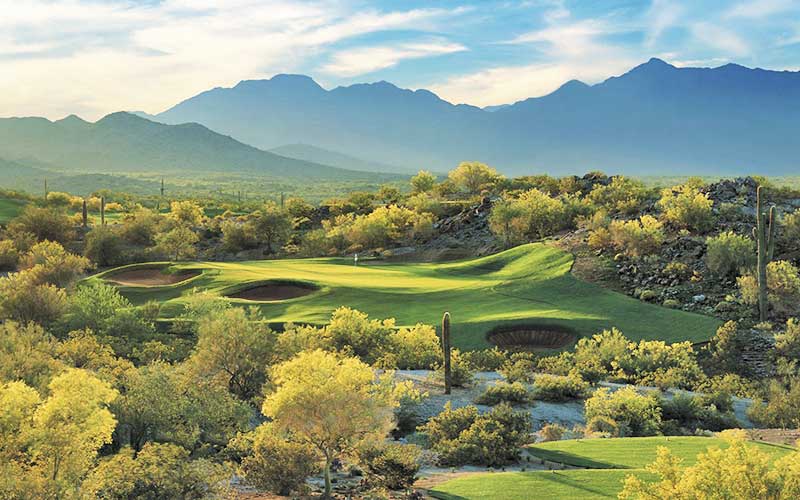 GOLF CLUB OF ESTRELLA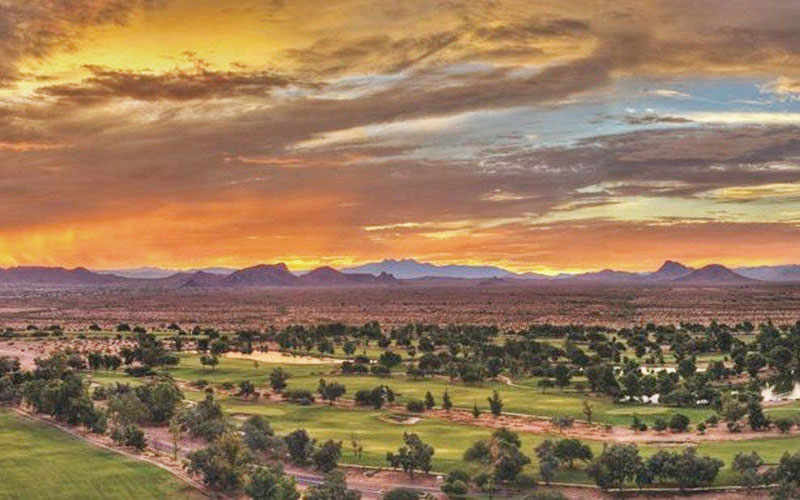 TALKING STICK GOLF CLUB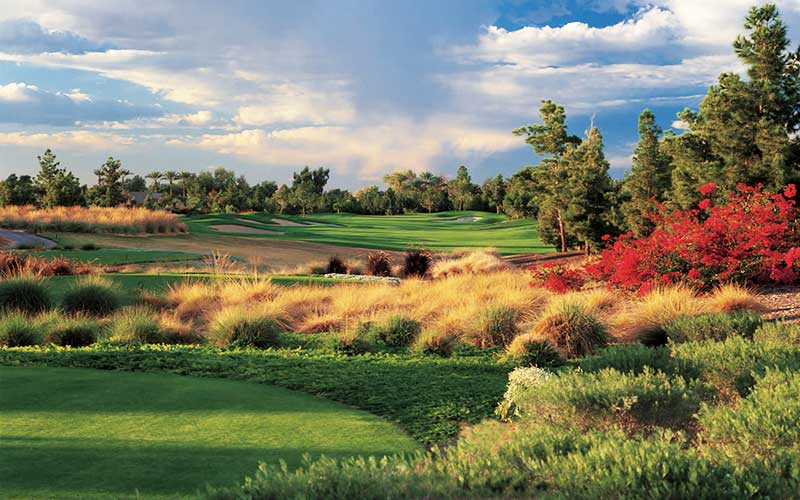 THE RAVEN GOLF CLUB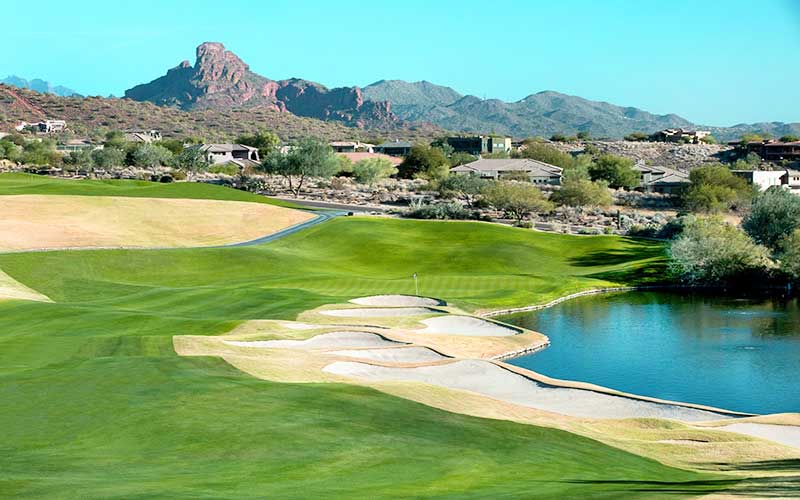 EAGLE MOUNTAIN GOLF CLUB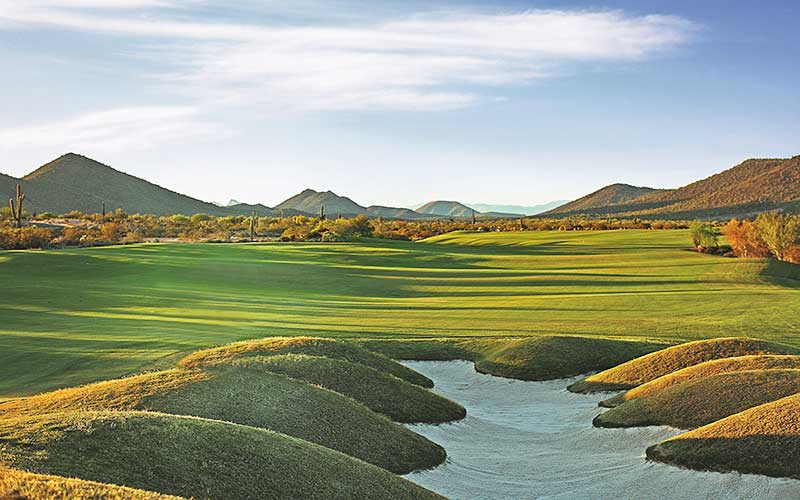 BLACKSTONE GOLF CLUB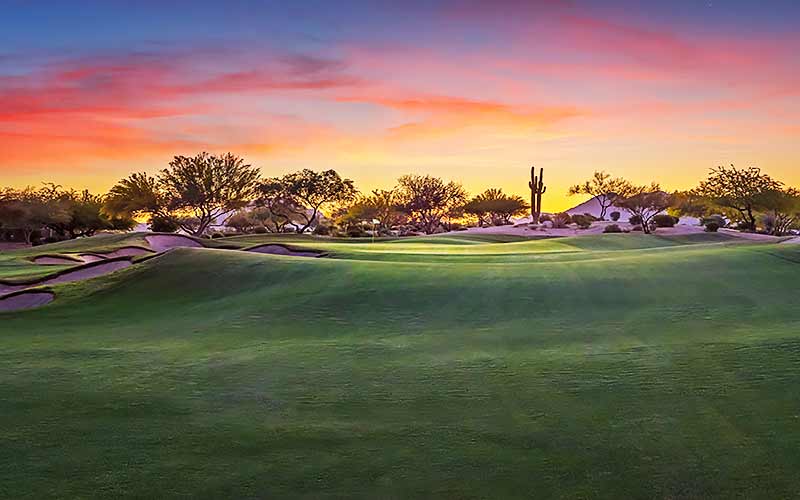 WILDFIRE GOLF CLUB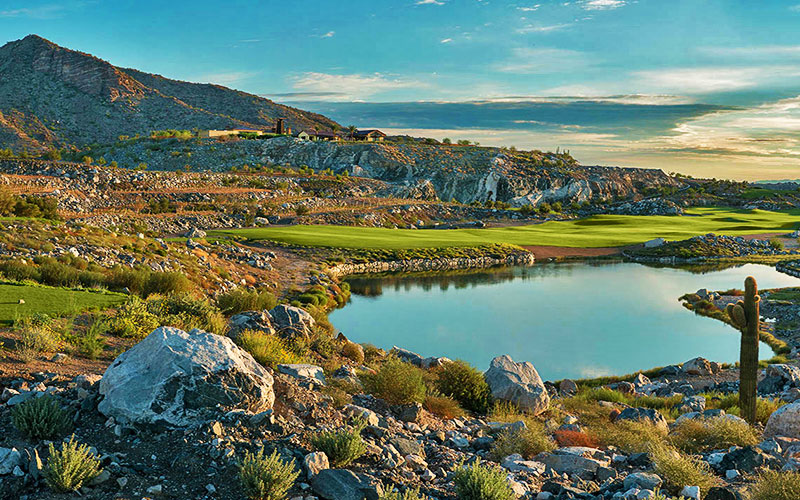 VERRADO GOLF CLUB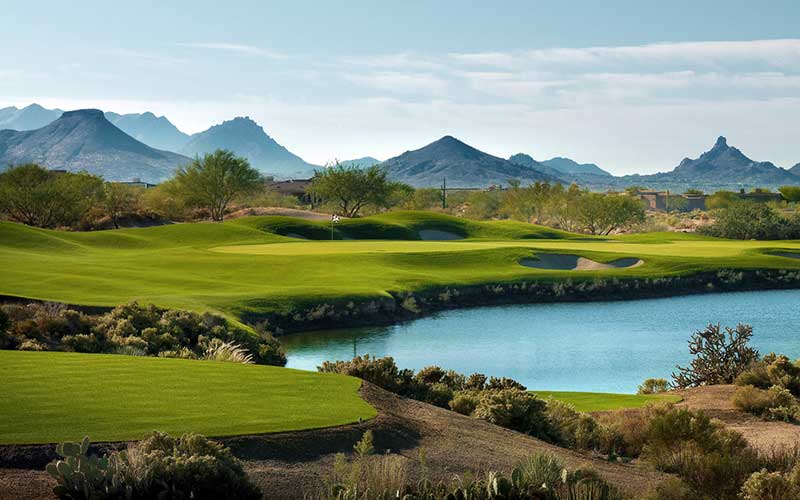 LOOKOUT MOUNTAIN GOLF CLUB
PAPAGO GOLF CLUB
TPC SCOTTSDALE STADIUM COURSE

TPC Scottsdale Stadium Course 18 holes, 71 par, 7,216 yards

Woven into the Sonoran Desert with stunning panoramic views of the McDowell Mountains, TPC Scottsdale boasts 36 holes of inspiring golf and upscale amenities that let everyday golfers experience "a day in the life" of a PGA Tour player. Named one of the "Top 10 Public Golf Courses in Arizona" by Golf Digest, the magnificent par-71, 7,216-yard Stadium Course, designed by Jay Morrish and Tom Weiskopf, serves as the stage for the PGA TOUR's legendary Waste Management Phoenix Open.

Designed with high drama in mind, the venue is well known as one of the most exciting and fan-friendly in all of golf, which includes a thrilling finishing stretch that begins with the risk-reward drivable par 4 15th hole. The course plays to over 7,200 yards from the tournament tees, but golfers who play the course while on vacation will find the layout has more forgiving fairways than many other area desert courses. The TPC experience includes one of the most encompassing practice areas in the destination, as well as grand clubhouse that serves outstanding food and beverage.

QUINTERO GOLF CLUB

Quintero Golf Club
18 holes, 72 par, 6,845 yards

Quintero Golf Club is one of the most acclaimed golf courses in the US, and a must-play for serious golfers. The stunning desert environment and the Rees Jones-designed course make the club part of a perfect golf-themed getaway.

Rees Jones has designed a championship course to provide players with a pure golf experience and Quintero has won a long list of awards, including:

• Best Public Course – Ranked #1 by Golf Digest, 2017
• Best Public Course – Ranked #1 by GolfWeekly Magazine, 2017
• Ranked #1 in Arizona – by GolfAdvisor.com

Beyond the outstanding course design with strategic bunker placement and the smoothest bentgrass greens in the Southwest, the secluded desert environment makes visiting Quintero an experience to remember. The distraction-free environment lends itself to a quiet enjoyment of the day.

TROON NORTH GOLF CLUB

Troon North Golf Club stands as a hallmark of the Scottsdale desert golf experience with two 18-hole courses stretching through the natural ravines and foothills in the shadows of Pinnacle Peak.

Both the Monument and Pinnacle courses are ranked within the Top 10 Best Courses You Can Play in Arizona and within the Top 100 Resort Course in the USA.

The Monument course is a 7,039-yard test that winds through desert replete with arroyos, natural washes, huge saguaros, mesquite and ironweed. The fairways are lush and well-maintained, and the greens are large and tricky.

The Pinnacle, which opened in 1995, is 7,009 yards from the tips and has a 72 par. Just like its sister course, the Monument, it will challenge you with desert golf replete with arroyos, natural washes, huge saguaros, mesquite and ironweed. Fairways are large and lush, some of which are hidden behind boulders, high-lipped bunkers and mounds.

THE BOULDERS RESORT

Boulders Resort 36 holes
Boulders North | 18 holes, 72 par, 6,811 yards
Boulders South | 18 holes, 71 par, 6,917 yards

The Boulders Club, a semi-private country club for members and resort guests, features a 6,811 yard, par 72, championship North Course and a 6,726 yard, par 71 championship South Course, both designed by Jay Morrish. The Boulders is world renowned as one of the finest golf resorts in the western United States.

Boulders North Course 
The North course, the older of the two courses, features spectacular views of Black Mountain as the course meanders through the Boulders community. Both courses are built right into the desert foothills and offer breathtaking panoramas, including stunning boulder formations, striking Sonoran Desert sunsets and natural desert terrain.

Boulders South Course 
The South course provides its players with much of the same experience they would find on the North course. The scenic views and desert beauty continue - with even more locations for the perfect KODAK moment. While the North course is the original offering from the resort, many people believe that the South course is the most scenic. In fact, it has holes that go right up into the boulder formations. During your round you will encounter the signature "Boulder Pile" and also "Rosie's Rock", two of the resort's most recognizable rock formations. 

AK-CHIN SOUTHERN DUNES GOLF CLUB

18 holes, 72 par, 7,330/6,490 yards
Sprawling across more than 320 acres, Ak-Chin Southern Dunes Golf Club provides a welcoming, laid-back ambiance; a place where the world melts away and the game of golf becomes the focus. The course has 360-degree views of Arizona's magnificent desert and offers impeccable course conditioning, unmatched playability and superlative customer service ensuring that your visit lives up to the highest of expectations.

Sculpted by the master architects of Schmidt-Curley Design, Inc., with the help of golf legend Fred Couples, Ak-Chin Southern Dunes' routing, native grasses and rugged, unbridled landforms pay tribute to the game's great links-land courses. Strategically placed flashed-up bunkers add challenge to the experience and encourage golfers to hit their drivers on nearly every hole, while calculated approach shots into small, well-designed greens complexes place a premium on precision. And, with tee placements that stretch the course from 5,100 yards to more than 7,500 yards, Ak-Chin Southern Dunes tests even the most accomplished golfers yet still provides novices with a memorable day of golf.

WE-KO-PA GOLF CLUB

We-Ko-Pa Golf Club 36 holes
Saguaro Course | 18 holes, 71 par, 6,966 yards
Cholla Course | 18 holes, 72 par, 7,225 yards

With two award-winning golf courses set in the Sonoran Desert, We-Ko-Pa Golf Club delivers one of the best golf experiences in the area. Scott Miller designed the Cholla Course, while Bill Coore and Ben Crenshaw teamed up to create Saguaro. Offering breathtaking views of the McDowell Mountains, Red Mountain, Four Peaks and the Superstitions, We-Ko-Pa Golf Club lies on Fort McDowell Yavapai Nation land that will never be commercially developed.

Whether you play the award-winning Cholla Course or the newer Saguaro Course, you're in for a desert golf experience unlike any other in Arizona. The We-Ko-Pa Experience begins miles from the Golf Club, where the city ends and the beautiful Sonoran Desert begins. Welcome to the Fort McDowell Yavapai Nation. Here, the landscape is open, the colors are more vibrant and the mountains are seemingly within an arm's reach away.

Unlike other Arizona golf courses, there are no homes, condos or townhomes lining these fairways. Both courses, Cholla and Saguaro, feature an ideal blend of doglegs and straightaway holes, a mix of slender and ample fairways, a balance between benign and rugged green complexes.

GOLF CLUB OF ESTRELLA

Golf Club of Estrella, a Nicklaus Design golf course, offers a truly incredible golfing experience for golfers of all abilities. This spectacular desert golf course, nestled in the master-planned community of Estrella, features challenging play in the midst of breathtaking beauty. The Sonoran Desert surrounds you as you traverse the foothills of the Sierra Estrella mountain range.

The design shows imagination in its twisting and turning fairways and desert washes. The desert and rough on most holes merge in an almost seamless wave, making it difficult to tell which is intruding on the other.

The course flows along the contours of the land, allowing washes and hillsides to remain in play and in a pristine state. Large greens and split-level fairways test your decision-making, club selection, and course management skills. The greens are among the best-conditioned surfaces in Scottsdale.

Golf Club of Estrella is consistently ranked by Golfweek magazine as one of the Top-Twenty Public Courses in Arizona.

TALKING STICK GOLF CLUB

Talking Stick Resort 36 holes
O'Odham | 18 holes, 70 par, 7,133/6,510 yards
Piipaash | 18 holes, 71 par, 6,833/6,430 yards

With the massive Topgolf facility in the foreground, and the Talking Stick Resort and Casino on property, the 36 hole Talking Stick Golf Club is a unique and exciting experience. Located in Scottsdale, the resorts' two 18-hole courses designed by architects Ben Crenshaw and Bill Coore provide two distinct and upscale experiences for players. 

Beginning with the O'odham layout stretching to 7,133 yards from back, the par 70 course offers players the opportunity to utilize low trajectory shots and bump and runs, Texas Wedges and stingers.

The Piipaash course is a complete opposite style design, crafted in a more traditional parkland course setting. Shorter in length (6,833 yards from the back tees), the par 71 places an emphasis on aerial attacks to hold the firm greens. Large meandering bunkering on most holes is the course's defense, as are the tree-lined fairways. 

THE RAVEN GOLF CLUB

Raven Golf Club has earned it's recognition among the nation's top daily fee golf properties, including 4.5 stars by Golf Digest, "#5 Golf Course in the State" by Arizona Magazine, and "#1 Guest Service in North America."

Etched into a rugged mountain slope with sweeping panoramic vistas of the surrounding valley and the Phoenix skyline, Raven Golf Club's par-72, 7,078-yard championship layout is an anomaly among traditional desert layouts.

More than 6,000 mature pine trees traverse lush rolling fairways and expansive, multi-tiered greens, with a unique assortment of bunkers and water features creating both strategic diversity and a stunning backdrop for golf. Five sets of tees on each hole enable golfers of abilities to enjoy the course, which was designed in 1995 by Gary Panks and David Graham.

EAGLE MOUNTAIN GOLF CLUB

Nestled in the ravines of Arizona's McDowell Mountains and colorized by dramatic sunrises and sunsets, Eagle Mountain Golf Club is perfect for those who desire an outstanding golf experience.

Opened in 1996, this Scott Miller designed course truly represents man's harmony with nature as it winds through natural box canyons, rolling hills and lush desert valleys. Eagle Mountain is a challenging yet fair golf experience, with contoured fairways and immaculately maintained emerald greens throughout the par 71, 6,800-yard layout.

It's many accolades include:

Top 10 Best Overall Golf Courses in Arizona - AvidGolfer Arizona Magazine, 2010 Top 10 Best Luxury Golf Courses in Arizona - AvidGolfer Arizona Magazine, 2010 One Of The Top 50 Public Courses in The Country - 2009 Golf World Readers Poll Ranked #1 Public Golf Course in Arizona by Ranking Arizona Business 2007 Named Best of Phoenix Public Golf Course 2006 by the Phoenix New Times

BLACKSTONE GOLF CLUB

Blackstone Country Club gets its name from the abundance of black volcanic rock present throughout the landscape, including on the terrain of their championship golf course. It is a desert-style course that offers majestic mountain views in addition to the indigenous rock formations.

The Jim Engh-designed championship golf course was voted the "#1 Private Golf Course in Arizona" this year by Ranking Arizona Magazine.

The course's fairways are dramatically undulating due to its placement atop rolling hills. There are many deep bunkers that are strategically placed throughout the course to add difficulty. Blackstone Country Club also boasts an award-winning clubhouse called the Hacienda, which features numerous facilities including a children's area, a restaurant and wine room and a pool.

WILDFIRE GOLF CLUB

Tee off amidst awe-inspiring mountain views at Wildfire Golf Club. Located within the JW Marriott Desert Ridge Resort, the club's two championship courses were designed by golf legends Arnold Palmer and Nick Faldo and highlight Arizona's incredible natural beauty.

The Palmer Signature Course plays up to 7,145 yards, providing a very scenic desert experience. The expansive fairways allow the player to remain in play even on an errant shot. The flashed bunkering on Palmer is superb, and the putting greens carry plenty of undulation, like many Arnold Palmer designs.

The expansive square footage of the greens (average size is 7,000 square feet) allow the undulations to create subtle challenges for the short game without feeling contrived or "tricked up".

The Faldo Signature Course plays as long as 6,846 yards, and lies on 174 acres featuring interesting differences from the average desert golf course. Faldo offers abundant fairways, big bentgrass greens and tee boxes, as well as the golf course's neighboring mountains, century-old saguaro cacti and 106 sand bunkers.

VERRADO GOLF CLUB

Victory Course 18 holes, 72 par, 7,258 yards
Founders Course 18 holes, 72 par, 7,258

Verrado GC is in the shadows of the White Tank Mountains, and features two 18 hole courses, The Founders and The Victory. They were designed by PGA Tour player Tom Lehman and are considered his best work. Both courses meandering through a desert filled with ancient saguaro cacti, old growth Ironwoods and plenty of wildlife that still won't distract you from majestic views of the valley. Both the Founder's Course and the Victory Course stretch to more than 7,000 yards and offer the skilled player a very difficult test while keeping it fun and enjoyable for the average handicap.

Both golf courses play through a variety of conditions and terrain. Some areas are modestly level with wide fairways, leading to relatively flat green complexes that are very player friendly. Others feature short carries over dessert that consistently defines the playing area. Still other parts of the courses play into the mountains, with at least a half dozen holes featuring significant elevation changes and rolling fairways. Many of the views from the tee areas and from a number of green complexes are spectacular and of postcard quality.

LOOKOUT MOUNTAIN GOLF CLUB

This magnificent par-71 course has garnered many honors. Golf Digest named it one of the 450 best public courses in the country and Lookout Mountain has been consistently voted one of the top 25 golf courses in the state of Arizona. The course has hosted celebrity events such as the Arizona Baseball Charities Classic and the Phoenix Suns Scramble. Pointe Hilton Resorts at Tapatio Cliffs and Squaw Peak are world-class destinations with a unique family atmosphere. Lush fairways lead to firm greens set amidst the mountainous terrain of the Valley, where quails and coyotes still like to roam the course.

Lookout Mountain Golf Club is a nine-time winner of the Golf Digest Four Star Award, has been recognized as one of America's Best Golf Course by Zagat, and has been chosen as one of Arizona's Top 10 Golf Courses by readers of Arizona Business Magazine.

PAPAGO GOLF CLUB

18 holes, 72 par, 7,333/6,771 yards
Papago Golf Course opened in 1963 and is owned by the City of Phoenix. It has long been considered one of the finest golf courses in the state, and was designed by architect William Francis Bell, who, along with his famous father, designed Torrey Pines GC in San Diego. Papago Golf Course opened in 1963 and hosted the US Amateur Public Links Championship in 1971. The course underwent a $5.8 million restoration in 2008.

The course has many trees, unusual for the desert, and these trees provide the appealing look of an established, mature course. Papago has spectacular views of Phoenix from its unique, strategic setting at the base of Papago Buttes. And its location within Papago Park helps deliver the peace and quiet expected in a round of golf, allowing for the concentration the course's challenges warrant.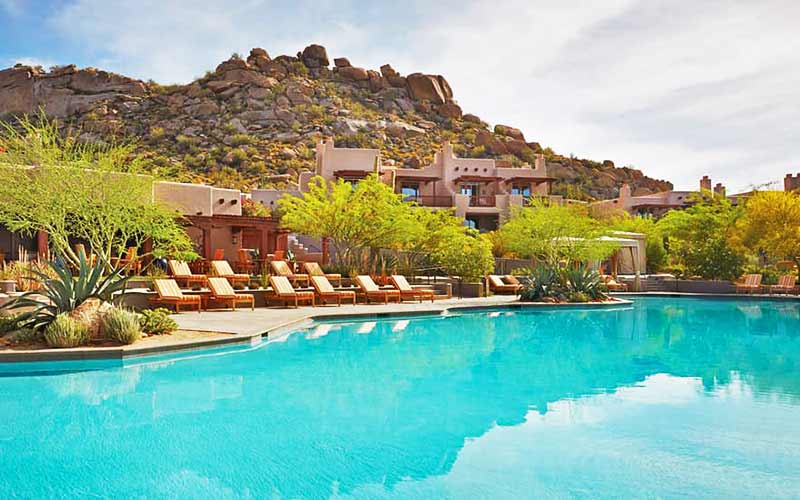 FOUR SEASONS SCOTTSDALE RESORT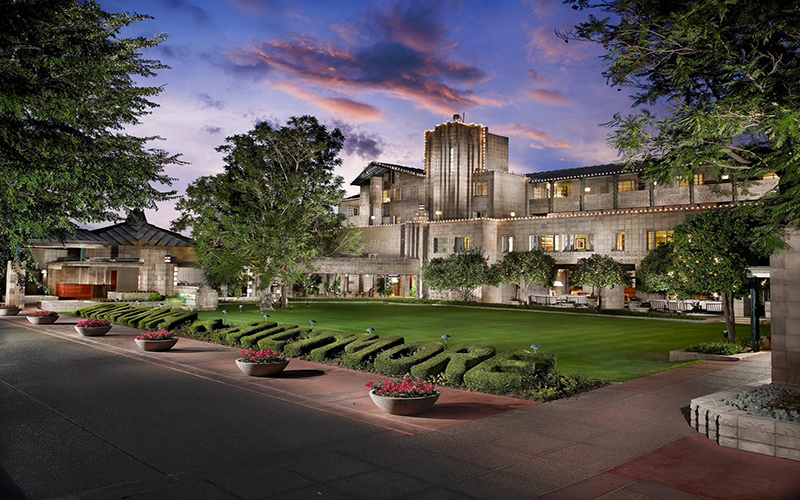 ARIZONA BILTMORE
HYATT PLACE OLD TOWN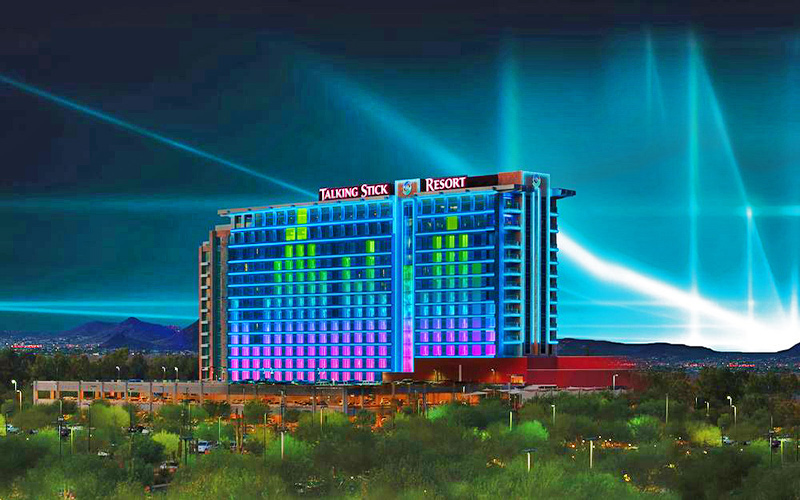 TALKING STICK RESORT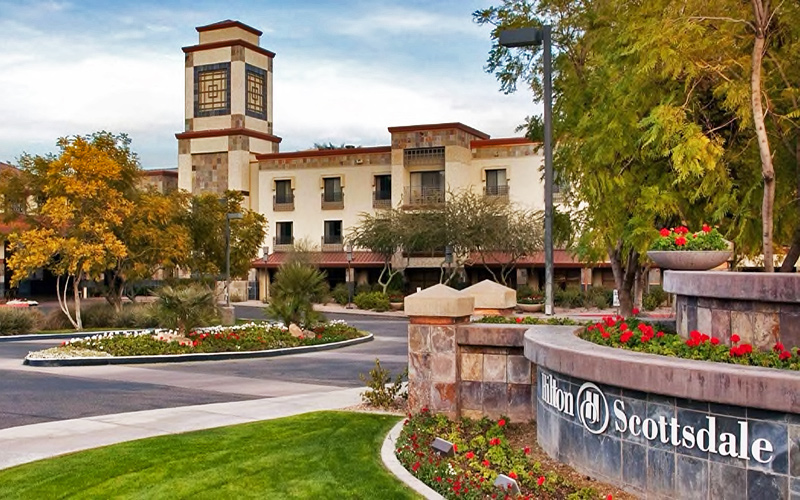 HILTON SCOTTSDALE RESORT
FOUR SEASONS SCOTTSDALE RESORT

A resort in every sense of the word, Four Seasons Scottsdale is tucked in the shadows of Pinnacle Peak, near the popular hiking trail. The adobe-inspired architecture and desert landscape blend to create a sophisticated hideaway with casitas and suites that offer Southwestern beehive fireplaces and private plunge pools.

This is a logical choice for serious golfers who demand luxury and service. The resort is adjacent to two Troon North premier courses, where guests receive preferential tee times and free shuttle service.

For dining, Talavera is the resort's AAA Four Diamond and Forbes Four Star award-winning signature steakhouse, open for dinner only, while Proof is the spot for all-day dining with a Western theme (a railroad track runs through the middle of it). Enjoy poolside lunch at the Saguaro Blossom and then head over to Onyx Bar & Lounge to catch the sunset with a cocktail and small plate in hand.

ARIZONA BILTMORE

Since 1929 the Arizona Biltmore, a Waldorf Astoria Resort, has provided a safe haven for celebrities, diplomats and presidents, and a luxurious resort for guests from all walks of life. Designed by Albert Chase McArthur, but with a strong influence and contribution from Frank Lloyd Wright, the Arizona Biltmore continues to this day to be a treasured landmark and iconic luxury hotel.


There are 39 acres of pristine gardens, five exceptional dining options, eight swimming pools, two 18-hole Championship Golf Courses, six cushioned tennis courts, designer shopping and organic spa treatments at Spa Biltmore. The Biltmore has recently completed a multi-million-dollar redesign that offers guests modern and refined accommodations while preserving the historic integrity and architecture of the resort. 

HYATT PLACE OLD TOWN

Hyatt Place Old Town offers an array of free perks, including Wi-Fi, parking and daily breakfast. The hotel is located in the center of Old Town Scottsdale. Just outside the hotel lobby, you can browse the eclectic art galleries and independent shops that populate Old Town.

The hotel is conveniently located just 8 miles from Phoenix Sky Harbor International Airport, 12 miles from Downtown Phoenix and the Convention Center and 5 miles from Arizona State University and is near many businesses.

Hyatt Place Scottsdale incorporates innovative guest services, a totally new approach to dining, and forward thinking technology. All guests enjoy their spacious and oversized guest rooms complete with 42-inch Plasma HDTV's, choice of one King or two Double beds, the Cozy Corner L-shaped Sleeper Sofa, Portico brand in room amenities, and comfortable and modern décor.

TALKING STICK RESORT

Talking Stick Resort is a luxurious Four-Diamond Scottsdale resort where you can enjoy golf, gambling, entertainment and wonderful onsite restaurants. The casino is over 240,000 square feet and is one of the largest in Arizona. The panoramic views from the award-winning Orange Sky Restaurant are absolutely beautiful. The property features 36 holes of championship golf by renowned architects Ben Crenshaw and Bill Coore, and both courses are exceptional.


First-class leisure amenities abound at Talking Stick. After a day of golfing you can dine in one of six restaurants offering a variety of dining experiences. Enjoy plenty of gaming options and premium entertainment in the Casino or relax by one of the three outdoor pools. Many guest rooms offer spectacular mountain views, along with large flat screen TV's, free Wi-Fi and luxurious bedding.

HILTON SCOTTSDALE RESORT

Experience breathtaking Camelback Mountain views from your balcony at the Hilton Scottsdale Resort. Experience the private two-bedroom villas with endless amenities within. Ranging between 1,600 - 1,800 sq. ft., the villas offer privacy and space to sleep eight comfortably. The villa master bedroom has one king-sized bed and the second bedroom has two double beds. There are also many our other types of rooms and amenities at the resort for all size of guest groups.

Other amenities include two outdoor pools, three restaurants/bars and a Wellness Center with spa and fitness center. The resort has a complimentary shuttle service that will take you to numerous local destinations.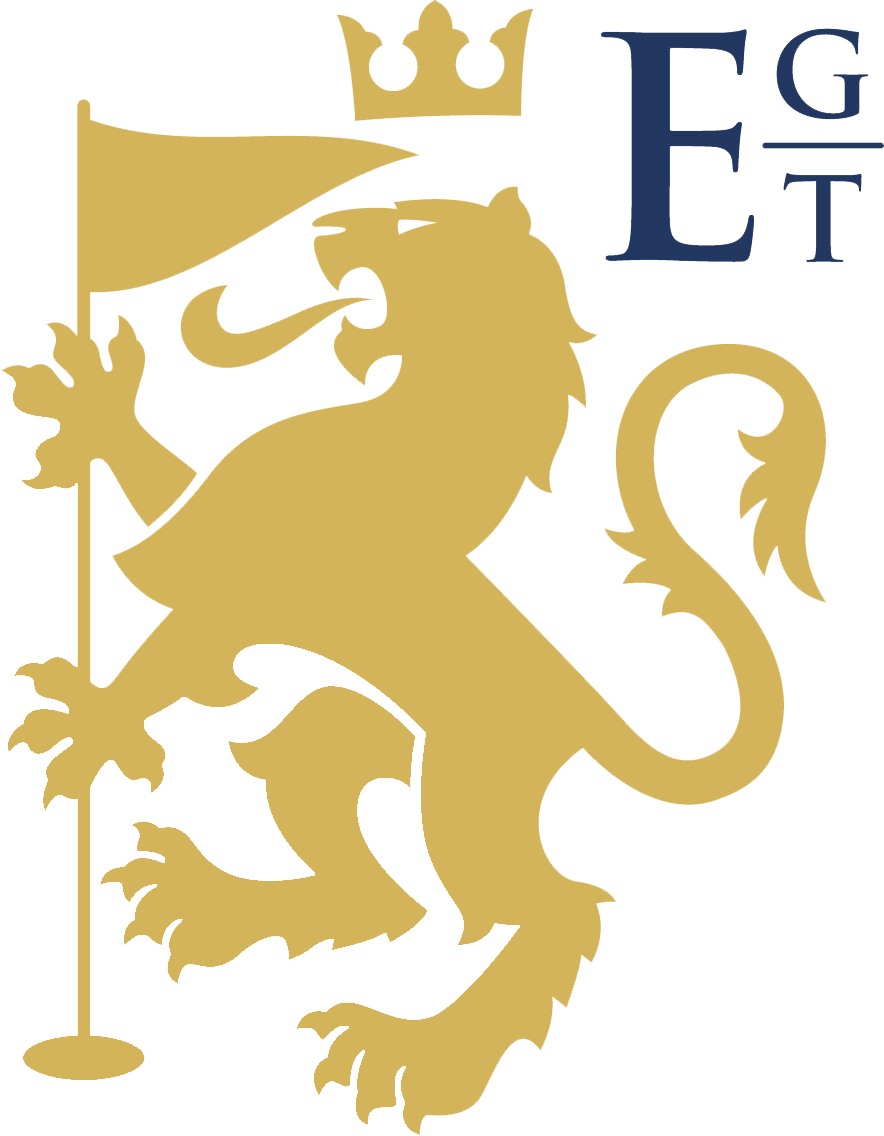 Ready to build your dream golf vacation?
Speak with one of our PGA Professionals or golf travel experts to build your custom golf trip today.
Scottsdale is a destination filled with golf, art, food, outdoor adventures, and yes, even a very cool vibe. Scottsdale's food and wine scene is booming, with lots of great independent restaurants and even a wine trail to explore.
If you're craving an escape into the unique Sonoran Desert environment, head about 20 minutes outside of Scottsdale to the McDowell Sonoran Preserve. Here, 5 major trailheads connect to more than 200 miles of desert trails. If you're into architecture, then you absolutely need to visit Taliesin West, about 25 minutes north of Scottsdale. This was architect Frank Lloyd Wright's winter home and school for more than 20 years, from 1937 until his death in 1959.
Many think that hotel options consist of either fancy resorts or boring chain hotels (basically, what's true in many US cities!). But Scottsdale has a hotel option for every type of traveler, whether you prefer an upscale desert oasis, a cozy boutique experience, or something in between.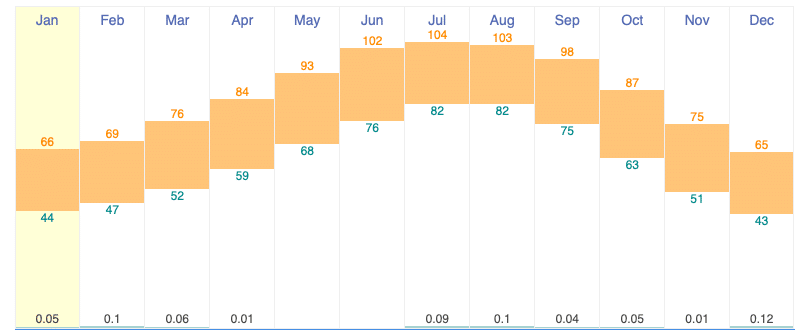 SUMMER GOLF IN SCOTTSDALE
Playing golf during the summer when temperatures reach triple digits might seem insane to most people, but it makes perfect sense for golfers on a budget who want to play some of the country's best courses.
During the summers in Scottsdale you can usually play most of the best courses for less than half of what it normally costs during the winter months. Sometimes much less than half! When the snowbirds have returned home and vacationers aren't exactly flocking to the Valley of the Sun, you'll experience the best values in the country. Golf courses are less crowded, which is great for pace of play, and tee times are easily found.
The downside, of course, is the heat. But if you play in the morning, you can beat it and have the rest of the day to do other stuff, like swimming, tubing or hanging out in the air conditioning. And since there's no Daylight Saving Time in Arizona, tee times begin as early as 6 a.m. at many courses, which means you can be finished by 10 a.m., well before it hits 100 on the thermometer. You'll also get firm and fast playing conditions, which means you'll get more out of your driver.